Call Center Resources
Technology Listings
Call Center Directory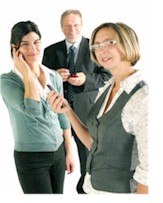 Since 1978, Database Systems Corp. (DSC) has been providing call center and computer related products and services to corporations, governments, local communities, and small businesses alike. DSC is a leading provider of call center technology. This includes call center phone systems and call center software solutions.

Our CTI based phone systems are state-of-the-art computer telephony based systems that include interactive voice response (IVR) software, voice broadcasting, as well as complete auto dialer features. From database design to complete computer system and phone system integration, our products have met or exceeded the expectations of our clients.

Contact DSC to learn more about our call center technology products, software and services.

Computer Telephony Integration (CTI) is a technology that allows computers to know about and control phone functions such as making and receiving voice, fax, and data calls. The integration of telephone software and computer systems is a major development in the evolution of the automated office.

Database Systems Corp. has been providing computer telephony related products and services to clients for years and is a leading provider of computer telephony phone systems and software including our flexible and highly functional softphone which places shared telephony functions on the user's desktop.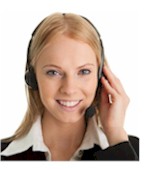 Providing customer service is vital to maintaining successful business relationships. Accurate and timely information provided in a professional manner is the key to any business and service operation. Telemation, our CRM software application, was built on this foundation. But the flexibility to change is just as important in this dynamic business environment. Telemation is part of DSC's call center software solution that was designed with this concept from the very beginning.

That is why so many call center managers, with unique and changing requirements, have chosen and continue to use Telemation CRM software from Database Systems Corp. This CRM solution is ideally suited for call center operations because of its highly functional computer telephony integration. It is also ideal for organizations and service bureaus that need to quickly implement a new program or change existing campaigns.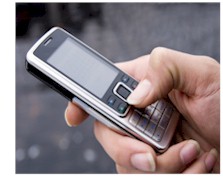 Interactive Voice Response is a technology that automates the personal interaction of telephone callers with the computerized phone system. Automated phone systems have used voice recorded prompts and menus to present information to callers. Touch-tone telephone keypad entries are gathered from the caller to collect information and navigational data.

Database Systems Corp. has developed an award winning IVR phone system that includes our extensive IVR software development library. Using this technology, our experienced staff can develop IVR applications quickly for both turnkey IVR systems or when using our IVR outsourcing services.
Voice message broadcasting is a recent mass communication technique that sends phone messages to hundreds or thousands of call recipients at once. This technology has both commercial and community applications.

DSC is a pioneer in the development of voice broadcast systems and in providing voice message broadcasting services. Two of the most common applications for this technology are our automatic phone reminder service and phone survey service.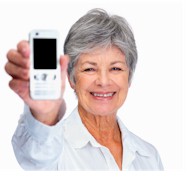 Technology from DSC is ideally suited for community service programs such as telephone reassurance programs. DSC provides a telephone reassurance program called CARE (Call Reassurance).

Our CARE phone system automatically contacts elderly residents who subscribe to this service. The CARE system plays a recorded prompt, asking "Are You Alright?". If the call is answered, our CARE system knows automatically that the resident is OK. The CARE recipient can optionally press a phone key, acknowledging that they are OK or they can request assistance by pressing a different key.
Besides offering its CARE system which is available as an RUOK replacement, DSC also provides services that send church calls and school announcements to the community.
Emergency broadcast solutions are designed to contact community members during any type of emergency. These automated phone systems and services can deliver important messages to your residents quickly and efficiently. Should a disaster such as a hurricane or tornado threaten your area, we can provide emergency alerts and evacuation instructions immediately.

DSC provides both emergency notification phone systems and emergency contact services. This is a community service program that delivers phone messages to members of a group, organization, corporation or to an entire community. Phone messages announce emergencies such as school alerts or can be a warning to a community such as a forest fire evacuation alert.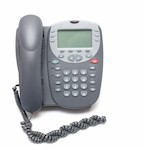 The Database Systems Corp. (DSC) predictive dialer is a call center phone system that processes inbound and outbound phone calls for small to large telemarketing centers. DSC provides digital phone predictive dialers (PACER) and analog phone systems (WIZARD).

Predictive dialers make outbound calls and only connect a call to a service representative when it detects an individual on the line. Our Smart predictive dialer plays pre-recorded messages and connects agents when the call processing rules allow this feature.

Database Systems Corp. provides comprehensive call center phone services including automated answering services and solutions. DSC offers complete automatic phone answering services using our multiple, secure call centers. Inbound calls are processed using our "Smart" interactive voice response (IVR) software that answers calls without an operator.

Groups and organizations looking to reduce costs and to improve their customer service can now contract their call answering requirements at our automated center.
Automatic Call Distribution (ACD) is associated with a computer phone system. This technology routes incoming calls, usually on a first come first serve basis. However an intelligent ACD can also route calls based upon caller identification and dialed number. When used in conjunction with an IVR, and ACD can route calls based upon customer priority and the skill set of the phone center agents.

Database Systems Corp. has been a leading provider of call center phone systems which include intelligent ACD systems.
Contact Us Today
Contact DSC to learn more about our call center technology products, software and services.